Posted on: March 16, 2015 11:00 am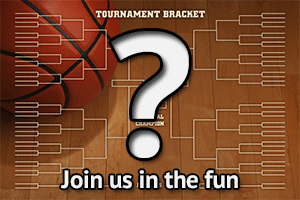 Spring is finally here! Let's have some fun!
We are so excited to bring in the Spring season, we thought we would kick it off right by inviting all to join us in a March Madness activity. Do you think you have the right picks for the NCAA Tournament 2015? Find out by participating in our FREE basketball online pool.
PRIZES INCLUDE*:
$250 for first place winner,
$100 for second place winner
$50 for third place winner.
---
Steps to enter are easy:
Select LOG-IN from the button selections on left of page
Choose POOL PLAYERS
Enter following information:

Pool ID: BushReShea (no spaces)
Password: ihopeiwin (lower case - no spaces)

Select Create an Entry and begin your picks!
Check back as often as you like to review your stats and check your brackets after every round!
*All are welcome to participate, however only current clients of Bush-Re-Shea Insurance Agency are eligible for prizes.
Join in the fun as we welcome Spring 2015!